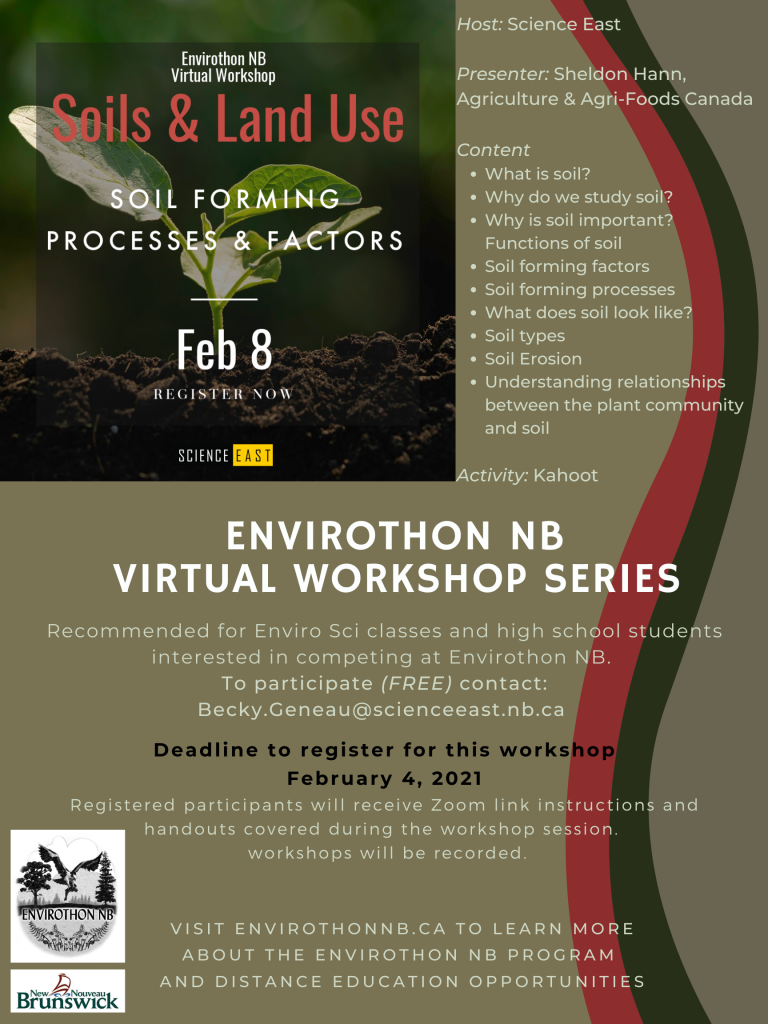 Soils Workshop Poster Feb 8
ENVIROTHON NB VIRTUAL WORKSHOP SERIES
February 8th, 2021
Soils and Land Use: Soil Forming Processes and Factors
9:30 – 10:30 am (English)
1:00 – 2:00 pm (French)
Presented by:
Sheldon Hann, Agriculture and Agri-Foods Canada
Deadline to register for this workshop February 4, 2021
Registered participants will receive Zoom link instructions and handouts covered during the workshop session.
Workshops will be recorded and sent upon request.
Recommended for Environmental Science classes and high school students interested in competing at Envirothon NB.
To participate (FREE), please send your NAME, SCHOOL, EMAIL, and TITLE of the workshop session you want to attend to Envirothon NB Program Coordinator, Becky Geneau:
Becky.Geneau@scienceeast.nb.ca